Professional, Confidential, Timely & Affordable
GET YOUR CAREER BACK ON TRACK
Out-Of-State Evaluations & Services
Do you currently reside in the state of Texas but have been told that you need to get an alcohol & drug assessment for an out-of-state case?  Whether it be for out-of-state probation, attorney, court, CPS, or other, we are nationally certified and approved to offer you this service with a guarantee that it will be accepted by the requesting entity.
Licensed, Credentialed Professionals Certified To Provide Evaluations For All 50 States
The purpose of a professional evaluation is to diagnose an individual's mental health and substance use and determine what type of services and treatments are necessary (if any) to correct the problem.  We assess each person as an individual and strive to make our recommendations relevant and accurate to each person's case.

Why Affordable Evaluations?
We are licensed and certified to provide substance use services for all 50 states.  In an effort to develop the most accurate assessment and recommendations, we closely review the incident and individual circumstances to provide the most honest and professional opinion.
National Coverage — We are certified to perform official alcohol & drug evaluations for all 50 states.
Individual Approach — we never apply a one-size-fits-all strategy. When you partner with us, you are guaranteed a personal approach that is guided by your individual circumstances and character.
Speedy Results — we understand the importance of prompt service. Whether you have a court deadline or simply want to make the process as quick and stress-free as possible, we will do all we can to provide speedy services — while never jeopardizing quality.
Absolute Confidentiality — alcohol and drug assessments are private healthcare documents that are protected by federal law. We have the utmost respect for your privacy and guarantee absolute confidentiality.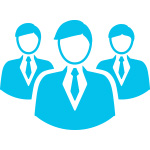 Professional Service — we demand unequivocal professionalism from all of our staff, and you can expect this when you partner with Affordable Evaluations. We will always keep your information confidential and strive to provide the most professional advice and results.
Compassionate Care — we are passionate about helping our clients. When you come to us, we leverage our passion, experience, and knowledge to do all we can to help and guide you through this potentially stressful time.
Committed To Your Success
Although it can be embarrassing or aggravating, an evaluation is a tool to help you succeed. This is an important fact to keep in mind when seeking an alcohol and drug assessment. We do not draw conclusions based on initial information or readings. We maintain a neutral position and will not make assumptions based on a single incident — say, a DUI charge or a disorderly conduct charge. Our goal is to be as accurate, professional, and objective as possible in our conclusions, and do all that we can to help you succeed in life.

Are you in Texas but need an alcohol and drug evaluation for an agency located in another state? If so, you could benefit from an evaluation provider that specializes in out-of-state evaluation services. This is just one example, and there are, in fact, a number of reasons why you might need an out-of-state alcohol, drug, and mental health assessment.
Court systems and employers are two entities that regularly require professional assessments. The results of these evaluations can have an immediate impact on your life — potentially determining your work status or how a judge sentences you.  If you are in need of out-of-state evaluation services, we can help!  We can effectively handle the requirements of out-of-state courts and other agencies, eliminating the need to travel beyond the state lines of Texas.
Common Reasons For Out-Of-State Evaluations
Court-Ordered Evaluations
Court-ordered evaluations are one of the most common reasons for substance abuse assessments. If a case involves drug or alcohol abuse, the judge may order a substance abuse evaluation. For the court to recognize the assessment, it must be administered by an agency that is certified in the state wherein the evaluation was ordered. Below are some examples of when a judge might order a drug or alcohol evaluation:
Impaired Driving Charge (DWI, DUI, DUID)
Arrest for drug or alcohol possession
Disorderly conduct
Public Intoxication
Why You Shouldn't Delay
While you may not have chosen to receive a drug or alcohol evaluation on your own accord, it is crucial to remember that it is highly advantageous for you to cooperate and begin the process immediately. This not only gives you an opportunity to get the help that you may need, but it also demonstrates to your judge and prosecutor that you are taking your responsibility and their orders seriously.  This is a very proactive approach to helping your case in your favor.
Other Potential Reasons For A Substance Abuse Evaluation
Other Court Orders
Out-of-State Driving Offense
Domestic Violence
Child Custody or Visitation Requirements
Child Protective Services (CPS)
Probation Order
DMV — License Reinstatement
Employer Request
Professional Board (Nursing, Medical, Pharmacy, etc.)
Affordable Evaluations is a service provider that is certified to administer evaluations for any state in the United States. Whether you have recently been convicted of driving under the influence of alcohol or drugs or you are being asked to provide a drug screening by a future employer, we can facilitate this service regardless of the state in which the request was mandated.

Professional assessments are used to evaluate an individual's fitness in relation to substance abuse and mental health, and whether or not intervention is required. Substance abuse evaluations can be mandated by a court or by personal choice. In order to perform a thorough and accurate assessment, substance abuse counselors will use a variety of assessments and evaluations. Your initial appointment will generally take about an hour to complete.
We believe that professional assessments should be completely individual. This is why we never apply a one-size-fits-all approach. When we perform assessments, we use a variety of tools to help us achieve the most comprehensive understanding of your circumstances. For example, if your evaluation is a part of a DUI offense, your substance abuse counselor may determine that the circumstances of your arrest might indicate that the DUI was the result of an isolated incident of bad judgment rather than because of substance abuse or addiction. Once our evaluators have had a chance to speak with you and conduct all the necessary evaluations, they will share with you their diagnosis and, if applicable, how your drug or alcohol use is affecting your life.
Goals of An Out-of-State Substance Abuse Evaluation
The more honest you are during your assessment, the more you will benefit in the long run. If you hide habits or pertinent information, you are only hurting yourself. Good substance abuse professionals have your best interest in mind, and all the information they obtain is confidential and used for the sole purpose of creating the best method of care for your situation. Below are some of the goals that guide an evaluation:
Determine the existence of a drug or alcohol addiction
Assess the degree of the substance abuse or addiction
Evaluate the presence of any co-occurring conditions that may be affecting physical or mental health
Discern the extent at which substances are affecting the individual's personal life
Provide a comprehensive understanding of the person and his or her circumstances
Establish a baseline and personal treatment plan

FAQ — Out-Of-State Services
Will I get to see my report before it is sent to the court or appropriate authorities?
Yes, alcohol and drug assessments are private. They are similar to healthcare documents in that they are protected by federal law and cannot be released without your consent. This is why it is important for you to closely examine the information that is being shared. The last thing you want to do is to share an inaccurate or error-filled report with a judge or prosecutor who will be basing their decisions on the content of this report.
How long does it take for an out-of-state evaluation to be conducted?
The speed and efficiency of your report will ultimately depend upon the individual substance abuse professional and counselor.  At Affordable Evaluations, we understand the importance of making the process as speedy as possible, and, therefore, we strive to perform our evaluations in a timely, yet thorough manner.
How can I schedule an out-of-state alcohol & drug assessment?
If you are in the Houston area and need a substance abuse evaluation for another state outside of Texas, Affordable Evaluations is poised to help. Contact us today at 281-971-1969 or fill out the bottom of this page and we'll be in touch shortly.
Does Affordable Evaluations offer other testing services?
Yes, we are proud to offer a wide selection of certified evaluations for a wide variety of agencies and organization. We also offer return-to-work programs for both DOT and non-DOT workers.